The millennial population is leading the charge when it comes to turning the business world on its head. With their natural ability to embrace change and their desire to leave behind a legacy, millennials are using their entrepreneurial instincts to upend our institutions and reimagine everything from venture capital funding to succession planning. In this post, we'll take a look at how millennials are changing industries and how you can adopt some of these trends in your own organization.
From the reinvention of venture capital funding through collaborative crowdfunding initiatives and peer-to-peer lending platforms, millennials are inventing new ways of financing businesses so that they can build them with confidence rather than be forced into scaling prematurely or giving up altogether out of frustration. Below, successful entrepreneur Nicholas Thomas Del Franco, explains how millennial entrepreneurs are changing the business world and what does that mean for the entrepreneurs of today and tomorrow.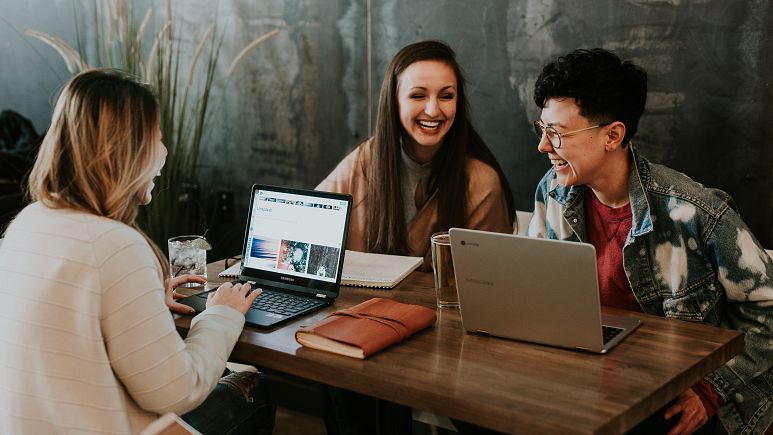 Millennials are redefining the venture capital relationship
Millennials' affinity for change is evident when it comes to the venture capital industry. When compared to the baby boomers, who controlled the majority of venture capital funding from the late 1960s to the late 1980s, today's generation has been more receptive to new ways of doing things.
They're more likely than other Gen Xers to support initiatives that open up funding opportunities to include more diverse investors and encourage entrepreneurs to think beyond a traditional "exit strategy."
Innovation is also at the core of the way that millennials are redefining the venture capital relationship. Startups are increasingly looking beyond traditional business models to model their offerings around the needs of their customers. In other words, they're moving beyond product-based business models toward experience-based business models.
Millennials are embracing experiential marketing in an effort to build their brands and develop deep customer relationships. They're also shifting their marketing dollars away from traditional advertising channels (like TV) and toward more strategic digital strategies that can drive engagement. Modern startups are also looking toward nontraditional funding sources to support their growth. Millennials are, therefore, reimagining the venture capital funding relationship by encouraging collaboration between investors and entrepreneurs and by repositioning the role of the venture capitalist, explains Nicholas Thomas Del Franco.
Collaborative crowdfunding is replacing angel investing
The traditional route to raising capital for new ventures is often an introduction by an existing investor who hands off a small amount of money to an entrepreneur for the purpose of scaling their business. Because these investors often have their own interests at heart and have little interest in supporting the growth of the entrepreneurs they fund, this method of fundraising is prone to compromising the vision of the companies involved and often comes with the "exit" that the investor hopes to see at some point in the future.
Collaborative crowdfunding is a relatively new concept that aims to disrupt this conventional funding model. In collaborative crowdfunding, entrepreneurs pool the contributions of their investors to create campaigns on platforms like Indiegogo or Kickstarter. The campaigns are designed to fund the development of the product, not profit margins. Because the money raised by investors goes toward development costs, there's no need to "exit" investors and the entrepreneurs that receive funding through these platforms are often committed to keeping their products in the marketplace (rather than selling them at a discount), adds Nicholas Thomas Del Franco, founder of several companies.
While the crowdfunding markets are still in their infancy, research suggests that collaborative platforms are gaining traction over angel-backed campaigns. The reason that investors are choosing to back a campaign that's backed by a handful of investors over an investor who funds the venture on their own is unclear but could be related to a lack of trust in the integrity of the fund manager.
Peer-to-peer lending is replacing commercial banks
Commercial banks have been the primary source of financing for businesses for decades. While the traditional approach to funding has its advantages (e.g., access to cheap loans), the way that banks operate is becoming increasingly outdated. In recent years, millennials have become especially interested in alternative sources of financing. This is largely because millennials have had to deal with an increasingly challenging job market where traditional sources of financing are often unavailable.
P2P lending platforms are one of the most disruptive ways that millennials are reimagining the way we fund businesses. These platforms facilitate peer-to-peer lending. Therefore, instead of a bank loaning money to a business and then charging interest on that loan, two individuals come together to share the financial risk and profit on the same transaction. Like other funding models that are disrupting the banking industry, millennials' disinterest in banks and desire for more control over their finances is likely driving interest in alternative sources of financing.
Millennials are reimagining succession planning
Despite their reputation for being the "me" generation, millennials are also reimagining succession planning. In the past, succession planning was typically focused on the role of the CEO and how they were going to "step down" once they were ready to retire. For example, Nicholas Thomas Del Franco adds, a CEO could hand off the reins of the company to a trusted colleague or turn the CEO title over to a committee.
However, at a time when millennial employees are pushing for more control over their work and are less interested in working for an employer than in building their own businesses, the traditional model of succession planning is beginning to give way to more flexible ways of managing growth. Startups are reimagining the role of the CEO in a number of ways. Some are creating a non-traditional leadership structure where the CEO acts as a coach and an advisor to the rest of the leadership team. Some are employing a "peer-to-peer" model where a younger executive acts as a mentor to a more experienced one. The most groundbreaking way that millennials are reimagining succession planning is through the use of succession planning software.